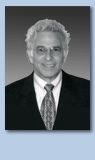 Public agency assessments and program reviews
Strategic and project planning
Project management
Executive coaching and Meeting Facilitation
Organization development and team building
Allen brings a unique combination of public and private sector experience to his consulting work. Allen's public sector experience includes over 25 years of service with the State of California, including executive-level positions in the administrations of three Governors. He served as the Director of the Department of Personnel Administration, as Deputy Secretary in the Business, Transportation, and Housing Agency, and most recently as an Assistant Executive Officer for the California Public Employees Retirement System.
Allen has had the responsibility for managing several unique construction projects, including the design, construction and operation of California's pavilions at the 1986 World's Fair in Vancouver, British Columbia and the 1988 World's Fair in Brisbane, Australia, establishing the State of California's London trade office, as well as coordinating State government support for the 1984 Summer Olympics in Los Angeles.
In the private sector, Allen also served as the Executive Director of the Structural Engineers Association of California, and as Vice President for Project Development for Rathe Productions, a New York City based exhibit and design company. Allen's projects included the 1990 World's Fair in Osaka Japan and the 1992 World's Fair in Seville, Spain.
Prior to joining The Results Group, Allen was the principal in his own management consulting firm. His clients included: World Gold Council, California State Teachers Retirement System, California State Resources Agency, California Public Employees Retirement System, Lend Lease Real Estate, Sutter Hospitals, The California Mountain Lion Foundation, MMA Financial, California Department of Conservation, California Association Health Facilities, The Managed Risk Medical Insurance Board, The County of San Mateo and The California Department of Corporations.